The world is changing, and so is the world of cyber security. With every leap in technology, every innovation, there are also highly advanced threats that come with it to harm others. It can come in many forms, from simple viruses to programs that steal identities, but none has been as prevalent and as damaging as the CryptoLocker Virus. Businesses around the world have suffered immensely from CryptoLocker Virus attacks since its invention in 2013. There is good news though, the virus can be stopped. Here is some information on what the CryptoLocker Virus is and how you can protect your company from this particularly insidious malware attack.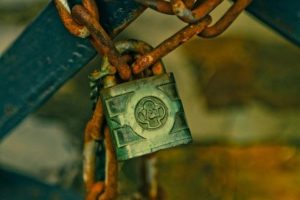 Before we get into effective ways of protecting against the CryptoLocker Virus, it's important to understand the virus itself.
CryptoLocker is a unique kind of ransomware that's traditionally used to target businesses. It exclusively targets computers and servers running Windows, which is still the primary operating system of businesses. When successfully deployed, it encrypts data on the computer and related servers, making it inaccessible to the computer and anyone who would generally have access to that information. In its stead, a message is left with instructions on how to have the information encrypted, which usually includes a ransom price. Once the conditions are met, the data is decrypted, and you can continue on with your business.
How can You protect your business?
To protect your business against the CryptoLocker Virus, you need a comprehensive cybersecurity system that starts with effective email filtering and surveillance. Even to this day, the primary way that the CryptoLocker Virus deploys into systems is through emails, so you'll need a way to scan and filter out all emails that could include these viruses, as well as the best practices in place to control your employees' email habits. Without this, you could leave yourself susceptible.
Cyber attacks have only grown more complicated and more insidious as our technology improves and more information is stored online. The CryptoLocker Virus is just one such type of cyber attack that can shut down your business, extort money from you, and lead to other consequences that can cost your company. To stay safe, it's important to have a comprehensive and effective cybersecurity plan in place. This includes automatic programs that can safely analyze attached archive files (such as .zip, .7z, and .rar files) to see if they've been infected with any kind of malware, including ransomware like the CryptoLocker Virus. Without this, your company, all its information, and your clients' trust could be lost thanks to a single email attachment.
At Securence, we are up-to-date on the latest malware protective practices, including the effective means to protect your business against the CryptoLocker Virus. If your business has confidential information, proprietary software, email services, or even a private server, be sure to call us. We can set up the variety of services that your business needs to stay safe, protected, and successful in the changing world of cyber security.