The world of malware protection is constantly developing. Older methods that protected businesses from certain malware attacks are no longer working, and keeping up to date is a constant requirement. That is why many technologies exist to protect other businesses from malware, viruses, and information losses that cost businesses money. Today, that includes attacks that come in the form of Ransomware, also called CryptoLocker malware, which is a unique and dangerous malware strategy that's affecting businesses around the world. But what is CryptoLocker malware and how can you protect your company against it? Here are some answers to common concerns about Ransomware and CryptoLocker malware.
Why are today's malware attacks such a threat?
Today, malware attacks don't always simply steal information, they hold it hostage. Instead of just stealing your information, CryptoLocker malware moves it to a different location and starts to shut down the functionality of your website and business-related software. Then, the attackers make a ransom demand to remove the malware. After you've paid, they return your files, and your system's functionality, back to you. It's a simple process, but one that can stop your business in its tracks, cost you substantial amounts of money, and compromise your entire enterprise.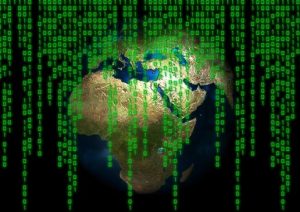 How can you defend yourself against it?
Protecting against the CryptoLocker virus requires constant vigilance, and malware protection that is best handled by professional solution providers like Securence. To protect yourself against this new kind of malware, Securence uses cutting edge analytics to monitor email traffic patterns across its customer base. These analytics let us respond to new threats in real-time, using sophisticated heuristics that take many facets of email-borne malware into consideration. Everything from IP addresses, envelope senders, and message headers are scrutinized, as well as behavioral patterns and source code indicators associated with CryptoLocker and other Ransomware. Securence also performs a deep analysis on attached archive files (such as .zip, .7z, and .rar), as these are common ways that attackers deliver this sort of ransomware.
Why it's so important?
Cybersecurity is one of the most advanced and constantly-changing fields in the world because new malware and exploits are being developed, spread, and used almost every day. Unlike other forms of attacks, like phone scams, malware attacks are costing businesses millions of dollars every year in lost productivity, clients leaving due to security issues, and other forms of money-losing consequences. If your company uses specialized systems to conduct its business, whether it's a dedicated server, a business email service, or even a private server, you need protection from the latest forms of malware, including the CryptoLocker malware family of viruses.
Since CryptoLocker malware can be deployed in many different ways, and is constantly changing, you'll need a comprehensive security system in place, including best practice protocols, comprehensive email filtering, and more. Securence has the experience, dedication, and expertise to help keep your business, and all of its information, securely. Using the latest strategies in addition to constant updating and maintenance, we help businesses stay safe from everything from common viruses to elaborate CryptoLocker malware schemes that cost businesses millions of dollars every year.