Email archiving, or the practice of safely storing the information in your company's emails, is an important aspect of the modern business. Since our information, and the information of our clients, is paramount, you need an archiving system that is easy to use and ultra-secure. This is why Securence offers a variety of email archiving packages that ensure your emails are safe and easily searchable. Here are just a few reasons why people are making the switch to higher quality email archiving.
1. Making the Switch is Seamless
When you choose Securence for your email archiving, you are investing in a flexible archiving system. The email itself can be customized to work the way in which you are familiar, so you can hit the ground running without having to learn an entirely new system.
2. It's Easy to Search
Securence's email archiving not only protects and catalogues every email sent through your company, but it also features an easy-to-use search function to help you pinpoint the email correspondences that you need. You can search through multiple criteria, including by a date or a range of dates, by sender or recipient, by ID or IP address, attachment file name, subject line keywords, and the body text of attachments or the messages themselves. You can even search all incoming messages, outgoing messages, journaled messages, or any combination of the three. Performing these searches requires little more than checking a few boxes, in most instances, and the search results are instant. You can even save previous searches so you can easily locate messages that you've found previously.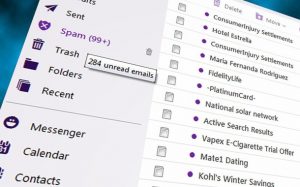 3. Your Emails Can Be Safer
Every archiving package that we offer includes up-to-date encryption protocols in order to ensure that your email archive is safe and compliant with security protocols. The encryption systems that we use are considered the "gold standard" of email encryption, ensuring that your system is safer than it would be if it were left alone with one of the lower cost or free email providers. That means your emails will be safer while easier to find, all by switching to our archiving services.
4. Reliable Disaster Recovery
Some email archiving systems have weaknesses built into how they store emails, either without relying on redundant servers or by using non-dependable server providers. At Securence, we ensure that your email archive is securely stored on reputable servers, and that there are sufficient redundancies in place to ensure you will never lose a single email. The servers are updated in real time instead of every few minutes to ensure everything is up-to-the-second accurate. And in the event of a server issue, your emails will still be accessible.
High quality email archiving (http://www.securence.com/category/email-archiving/) offers a secure and easy-to-use way to store and search your entire database of emails. It can help you stay compliant with security protocols without slowing you down, and it offers you and your clients the peace of mind knowing that your emails are secure.