Today's business world runs on email, which is why having unencumbered, consistent access to your Office 365 account is absolutely essential. Without it, you could miss out on opportunities and lose important information. That is why many businesses are augmenting their Office 365 accounts with email continuity. This affordable service offers plenty of benefits for your business, and it will keep you in constant contact no matter what happens. We've put together a list of the major benefits of adding email continuity to your Office 365 account below.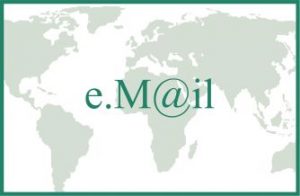 But first, what is email continuity? Essentially, email continuity provides all users send and receive access to email during a power outage, internet routing failure or mail environment service unavailability. When outages occur, Securence Continuity automatically places new mail in the continuity folder for employee access. When the servers go back online, all information and emails that were received while it was out are transferred back to the original server, and everything continues on without any loss of data.
1. Never Lose an Email, or a Client
In a world where business is done via email and a lost one can mean the difference between a sale or not, having your email continuity gives you peace of mind—the peace of mind that you won't lose an email when servers go down without your knowledge, and the peace of mind that your correspondence will be saved and accessible once those servers are back online.
2. Stay in Constant Contact
When email goes down, business can grind to a halt and that is lost time, money, and opportunity. But email continuity (https://www.securence.com/how-to-prevent-business-interruptions-by-using-email-continuity/) lets you still send and receive emails and important attachments no matter what happens. This keeps you in constant contact with your clients and employees and ensures every email gets to where it needs to be.
Email continuity services are an essential aspect of running a business in an email-driven world. When a missing email can mean the difference between a sale or no sale, any loss of data or service can be detrimental, which is why so many businesses are turning to Securence for email continuity services. Rather than rely on a single server that's outside your control, get a proven service that ensures you will never be out of touch with your clients, letting you conduct your business from anywhere and still have every email you need. Contact Securence today to learn more about our email continuity services for Office 365.