The telecommunications industry is changing with innovative technology involving state-of-the-art infrastructure. Improving your hosting solution means expecting better customer service while also benefiting from less outages. Securence offers this and more to its valued clients. We don't outsource our technical assistance; our first-rate direct support means that client concerns and issues are brought forward to immediate attention of the exchange operating staff.
The hosted exchange of your business will be owned, maintained, updated, and backed-up by a third party hosting provider, saving the end user thousands of dollars. Our clients no longer spend money on the hardware and software for the office, which saves space (no server room!) in addition to money. We ensure software updates are installed, and we monitor your data availability. Basically, with Securence, you can focus on running your company while knowing your data is in good hands.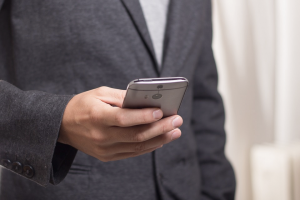 Let us tell you why you should not use Office 365 for your hosted exchange.
Why choose hosted exchange over Office 365?
The first thing you need to know is that the services are done virtually. The products offered by a hosted exchange are available to third party hosting providers with a small charge. Imagine a world where all the effort around getting a network uptime, power, and hardware management is managed by a virtual third party host that supports you within seconds. Our customers enjoy a variety of email offerings from Securence. The problem with our competition often lies in their inability to enjoy options for affordable strategies to make a small business more efficient. Make better technical choices with our help.
Features that really work
Hosted exchange styles offer hybrid email solutions for small and growing businesses, since each business has unique requirements. The many technical features we can provide for your hosted exchange knocks Office 365 out of the water. We can improve your productivity with a calendar and online collaboration tools to ease your stress in the business world.
Simplicity and Security
Get the security that your business has been looking for. With us, you get the benefit of receiving anti-spam and anti-virus scans as well as SSL encryption for all email transmissions. Trust and know the products you are getting for your hosted exchange. You are getting supportive staff that is on your side whenever you need a hand. If you are a system administrator, reach out and connect with our support team.
Evolving Technology
Each and every day we see businesses struggle with the same thing, and it's our goal to make their business either more accessible to customers or their marketing more appealing to viewers. After all, is it not your priority to draw people in?
A hosted exchange takes the pressure off you and allows flexibility to pursue different types of email set up options as well as keeping all important data in one secure place. We save you energy and money that you would otherwise have to invest in another hosting plan.