School is a very different place from what it was just 10 or 15 years ago. From kindergarten and grade school, all the way through university, students, teachers and school administrators rely on web-based tools and email to get much of their work done.
However, for all the benefits of web-based learning, there are always security risks. In the past few years, there have been a number of alarming data breaches at colleges and universities. For example, the recent phishing scam that uses Google Docs to breach digital security and harvest sensitive information is a huge issue for schools and post-secondary institutions right now.
Even at the K-12 level, web security is a concern as students often store or share sensitive information—such as grades and teacher correspondence—online. When web use isn't secure, not only can it result in serious risks; it also distracts administrators and teachers from their primary calling: teaching.
Fortunately, valuing security doesn't have to mean taking your school's operations offline. Securence provides security solutions to protect your data and keep things running smoothly. Here are just a few features that have K-12 schools, colleges and universities turning to Securence email filtering – a system that even prevents the latest threat from Google Docs' phishing scam.
Security for Students
Securence's robust virus and malware control keep external threats at bay. This is important because young students don't always identify malicious emails or phishing schemes, putting them at risk of inadvertently compromising their email and the school's computers. Having a tough and sophisticated filters make it difficult for security breaches to occur at a student level.
Additionally, Securence's 30-day shadow feature allows students to retain anything that goes through their inbox or outbox, helping them to avoid losing instructions, teacher correspondence and assignments.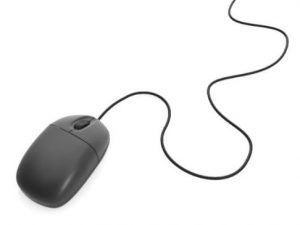 Security for Teachers and Administrators
From a teaching and administrative perspective, email security is important, but so is operational ease. Securence's administrator controls provide instant help desk access to resolve email issues, so teachers and administrators can return to their work quickly. The email re-delivery feature ensures no sent or received emails will be lost when issues arise. Additionally, email continuity allows email to keep functioning during an outage, ensuring that teachers and administrators won't lose their ability to continue vital communications with school boards, parents or students.
Record keeping is another aspect of school administration that has been moving online. Reliable record keeping is important, especially when a student's academic history is at stake. Securence's email archiving (www.securence.com/email-archiving-solution) feature allows you to store emails for an indefinite period of time, ensuring you never lose any important communications.
Of course, as with student email, Securence provides advanced malware security for both in and outbound email, protecting mailboxes on the domain as well as recipients of email from the school.
Securence is compatible with Office 365, Google apps and on-premise email systems, so administrators can operate any of those systems while enjoying the benefits of Securence.
Securence Fits the Budget
All schools want strong email security features, but some feel they have to go without because of budget restrictions. Fortunately, Securence offers some of the industry's best educational pricing, making it a valuable choice.
Are you ready to improve your school's email security and efficiency? Contact Securence today to see what we have to offer.