Microsoft's Office 365 is the absolute gold standard of office programs; it's a powerful suite that offers almost everything the modern business needs. But even with its stellar programming, Office 365 lacks in some key areas, especially security for email. Enter Securence's Office 365 Security Suite, a convenient and powerful service that will keep you more connected in the event of server failures, all while providing the latest in protection from everything from malware to spam.
Securence's Office 365 Security Suite offers a broad scope of security protocols and services that complement your company's security needs. Here are just a few of its most powerful features.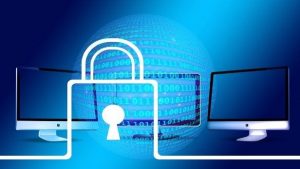 1.  Email Shadowing
Sometimes, Office 365 loses information. The reasons can be complex or simple, but it doesn't really matter because the end result is the same: you could stand to lose important emails and communications whenever Office 365 goes down, which it occasionally does. Securence's Office 365 Security Suite includes 30 days of instant email recovery of any inbound or outbound message, a service even Microsoft cannot provide. That way, you can recover and follow up on those important messages as you need to, not when Office 365 is able to do so.
2.  Email Continuity
Email depends on servers, and servers, unfortunately, go down, crash, need maintenance, and, in some cases, lose vital information. Securence's email shadowing protocols create a total, and totally safe, copy of your emails so that, when the servers go down, you can experience seamless email use that will then upload the new information onto your original servers once they are back online.
3.  Powerful Antivirus Software
Securence's Office 365 Security Suite offers 17 layers of antivirus, phishing, and spam blocking protection, keeping your inboxes and outboxes safe from the spread of malicious malware and scams that frequent unprotected email accounts. With such powerful protection protocols, our antivirus keeps you safe with the lowest false positive system ever invented, meaning less unwanted emails get through while every bit of information is still scanned for its safety.
4.  An Easy-to-Use Outbound Smart Host
Our Office 365 Security Suite includes admin and user notifications, an easy release system, and a dedicated IP address. This will help your company stay out of blacklists that have become an issue for many Microsoft users because the company's shared pool includes companies with bad sending practices. With our own system dedicated to your company, you will experience more efficient and more effective email, all while receiving important notifications about the status of your email service.
Microsoft's Office 365 is the gold standard of office products, yet it still needs some extra help in key areas of its application, especially when it comes to email security. Securence's Office 365 Security Suite delivers this much-needed security with a complex set of security measures that will keep your information safe while offering a continual connection to the digital world. If your company loves Office 365 but requires more security, contact Securence to discuss how you can run a safer, more connected company.